Incident Finance & FEMA Public Assistance for Public Power (in-person)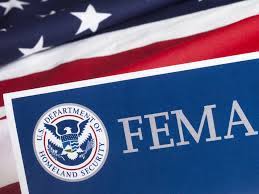 FEMA's Public Assistance Program and Policy Guide (PAPPG) was updated in 2020, adding 70 pages of detail that public power utilities can leverage to help meet FEMA's requirements for supplemental grant assistance for debris removal, emergency protective measures, and the restoration of disaster-damaged, publicly owned facilities. Review highlights of key public assistance program changes, including clarified guidance and operational coordination of incident finance activities, the appeal process, closeout policy and documentation requirements, and additional procurement and contracting requirementsl
Learn about how to establish an incident finance organization during the disaster so the right information is collected up front and clear expectations are set with contractors and vendors; changes to grant management cost policies; and how to avoid mistakes related to what can be considered eligible work, eligible costs, and reasonable costs. This interactive session will provide a foundational familiarity with the PAPPG and walk through real-life examples from Puerto Rico and the U.S. Virgin Islands mutual aid responses Click here to register!
Public power managers, operations, finance, procurement, legal, and accounting staff, as well as others interested in learning more about FEMA eligibility, procurement requirements, processes and procedures.

Provider: American Public Power Association (APPA)
Date: Tuesday, March 22, 2022
Time: 8:00 a.m.-12:00 p.m. each day
Length: 1 day
Platform: In-Person
Capacity: minimum of 12 attendees; maximum of 50 attendees
SCPPA MEMBER RATE (per attendee)
(NOTE: the actual cost will be based on the final number of attendees and billed directly to the respective utilities. SCPPA Members do not need to make any payments online.)
Questions?
(626) 793-9364 ext. 212
training@scppa.org