DISCOVERING SELF & OTHERS AND COACHING ESSENTIALS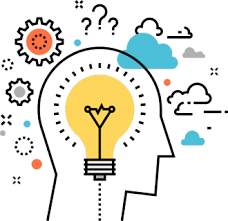 The first part of this program is the cutting-edge DISC Profile Assessment, a powerful tool for people to understand themselves objectively. With the unique Self-Assessment and Observer Assessment, it provides a comprehensive view of how individuals interact in everyday situations. The goal is to understand behavior in order to enhance work relationships. Participant will also learn how to identify the most strategic coaching style and how to use the coach-like behaviors to increase productivity, motivates team members, and enhance the working environment overall. Click here to learn more.
Team Leaders, project managers, and personnel seeking to increase awareness and understanding of human behaviors, improve empathy for individual capacity, and to develop coaching skillsets.
Provider: Ken Blanchard Companies
Date: Febraury 26 - 27, 2020
Length: 2 days
Time: 8:30 a.m. - 5:00 p.m.
Capacity: Min. 15 - Max. 25 attendees
Location: SCPPA Training Center (click here to view Google Map)
$750 - $950
(actual enrollment fee will be determined based on the number of attendees.)
NON-SCPPA MEMBER GOVERNMENT RATE
NON-SCPPA MEMBER NON GOVERNMENT RATE
QUESTIONS?
Email: jchu@scppa.org
Phone: 626-793-9364 ext. 212